FEATURES
Automatic Sensing mode always active in this Remote lock module

How Do Remote Starters Work?
Remote start systems simulate the same engine starting sequence as your car key, but without the physical key in the ignition. This is made possible with a Defender remote start control module and long-range RF remote.

When you tap a button, such as "remote start" or "lock", on your Defender long-range RF remote, it sends that command to the control module inside of your vehicle. This control module then speaks with your vehicle's internal computer to control your vehicle's components, including the engine.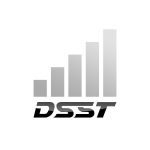 Hands-free smart remote, just walk up and ride with Wireless RFID technology
Automatic Ignition on when you sit in your bike and turn off engine with lock when you leave bike alone. No need to press anything. Yes its Magic. 
If your bypass the bike key cable or if you break everything still you cannot start the motorcycle. Master Key and Original key cannot start the motorcycle. In case of robbery or hijack just get down from bike and ran away, Bike will automatically locked and 125db sound will alarm. Even if someone try to carry your bike into a Van or truck your remote will alarm and vibrate, also bike will siren loudly. If You cut all wires and disconnect the Tasslock from motorcycle, still cannot start.
Fall in love with our NEW features