There is no monthly bill and Zero% battery consumption
Tasslock GPS 3G
Tasslock is a compact and affordable GPS tracking device for vehicles. Tasslock is suitable for all types of vehicle, whether new or old. The GPS tracking devices come with 3G connectivity and can be installed anywhere in your vehicle. The device has an inbuilt SIM card and can be connected to the internet through a mobile network. The device can be used for tracking vehicles in real time using Google Maps or by using Tasslock's own software.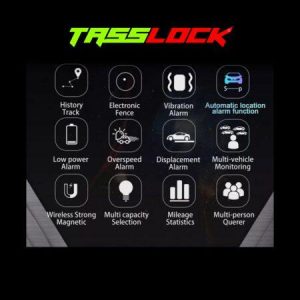 Tasslock GPS 3G is powered by a lithium battery that lasts up to two weeks. The device also has an alert system that sends an SMS when the vehicle crosses a set boundary. This can be used for keeping track of your loved ones, especially if they are traveling alone or with friends.
The device is highly secure and can be unlocked only by entering a password. This makes it safe from theft or tampering.
The device has an internal GSM antenna that allows it to connect to any mobile network. This makes it possible for users to receive real-time updates about the vehicle's location, as well as send SMS alerts from anywhere in the world.